Promotions
SPECIAL RATES for Bali Residents and KITAS Holder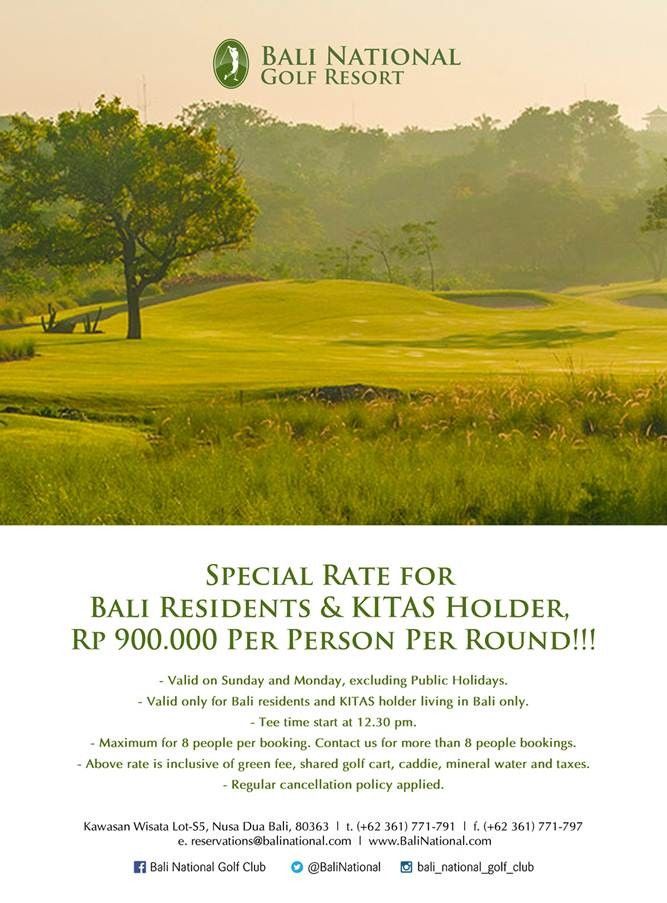 Pro-Shop Gift Voucher
Pro-Shop Gift Voucher is available now.
It is a perfect gift for all occasions. Contact reservations@balinational.com to purchase Pro-Shop Gift Vouchers.
Free Golf Clinic

Come and enhance your golfing skill at our Free Golf Clinic.
Every Wednesday and Sunday from 4.00 - 5.00 pm at Bali National Golf Resort.

Equipment & Balls are provided.